The three most distinct, upscale neighborhoods of California's beautiful Marin County include San Rafael, Mill Valley, and Ross. Each is surrounded by breathtaking views of both ocean and mountain, as well as occasional views of downtown San Francisco, with nighttime lighting creating a backdrop for the architecturally-stunning Golden Gate Bridge.

Each area features luxurious, high-end communities with large homes and big personalities, but similarly, each has elements that make it unique.
Living is easy in San Rafael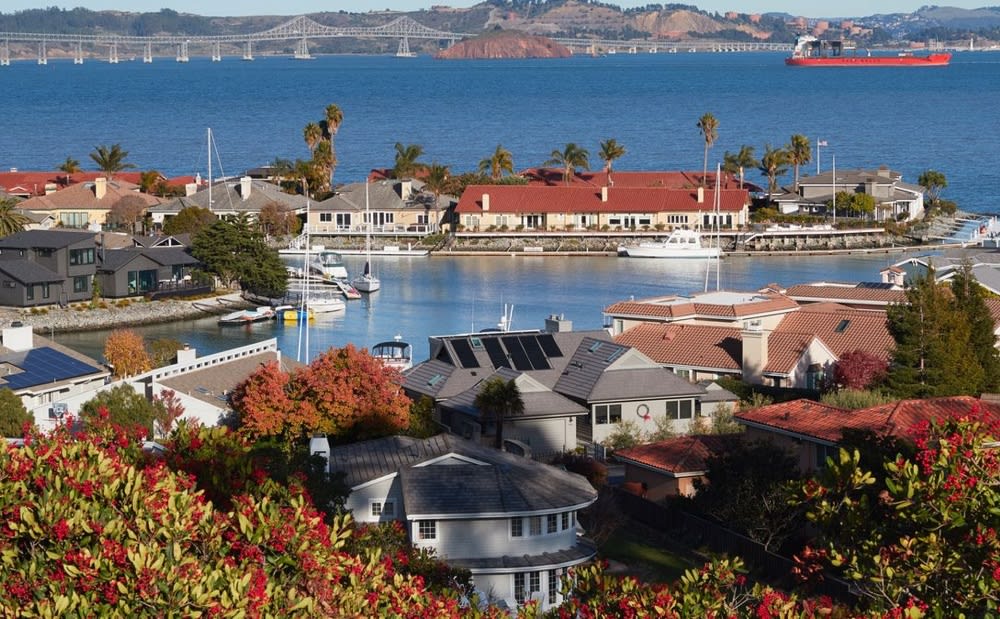 Photo Courtesy of Curbed SF
The views may be dynamic—the stunning San Francisco Bay on one side, majestic mountains on the other—but that's not all that's special about living in San Rafael. Homes for sale in San Rafael are full of exquisite architectural detailing, stunning views, and outdoor living spaces that bring the beach and mountains a bit closer.
Given the neighborhood's proximity to the desirable city of San Francisco, homes for sale in San Rafael are affluent and upscale. San Rafael is home to many state parks and other recreation sites for hiking, picnicking, or forest bathing, a Japanese tradition of encouraging better health by breathing in the woods and becoming one with the earth. Bikers can stop by
Marin Bikes
, which offers bicycles that are made to suit the complexity of San Rafael terrain.
Baltimore Canyon Preserve
is an excellent way to take in the terpenes of the forest. The park features a 30-foot waterfall that's most dynamic after a rain, as well as hiking trails lined with redwoods or fir trees.
At home in Mill Valley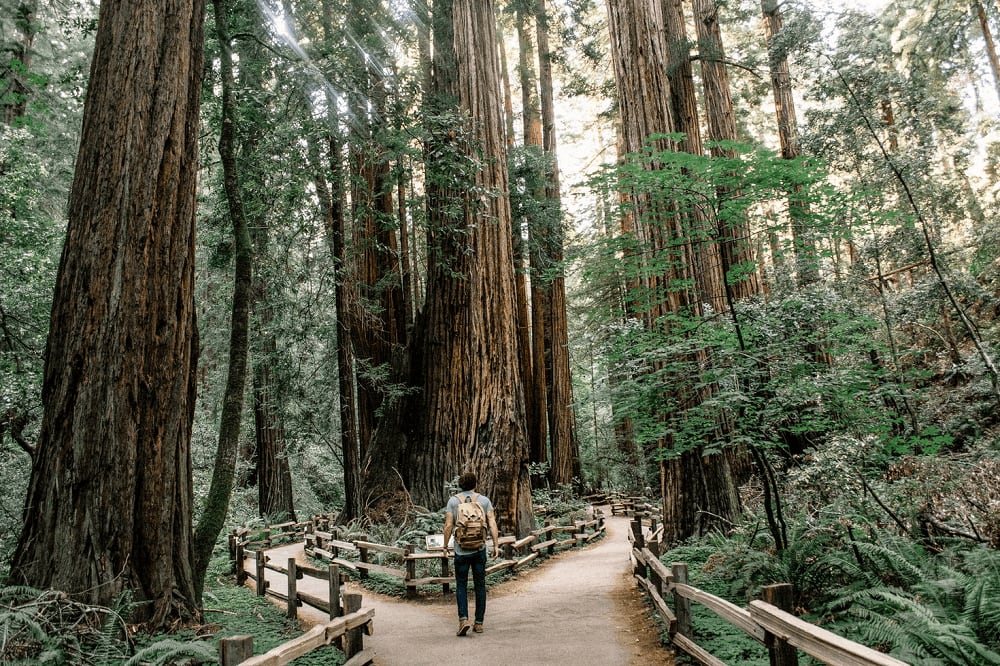 Mill Valley is home to many art galleries, which should come as no surprise given the inspiration that can be drawn from nature, and the myriad natural elements—the ocean, the forest, the mountains in the background—that are freely available in Mill Valley.
Contemporary and elegant, the
Desta Gallery
features a collective of artists during all points in their careers.
Robert Green Fine Arts
celebrates modern art with bold, abstract expressionist pieces that command attention with evocative shapes and movement on the canvas.
Seager/Gray Gallery
, home to contemporary fine art in a mix of media, has been recognized internationally for the curating of shows there.
One of Mill Valley's most popular streets, Throckmorton Avenue, is home to the
O'Hanlon Center for the Performing Arts
, which features music, art exhibition, theatrical performances, and dance. The O'Hanlon Center for the Performing Arts strives to help artists in the center's artist colony grow and develop a richer storytelling perspective, and to help the community develop a love of the arts, a gift that lasts a lifetime.
As for a wooded area ideal for a meditative hike,
Muir Woods National Monument
, which pays tribute to naturalist John Muir, is just right for that. It is also a perfect space for taking in the fresh, earthy aromas found in the forest.
The food is also magnificent in Mill Valley.
Gravity Tavern
has a sophisticated menu that for brunch teams up French ingredients with a traditional omelet, adding mushrooms, French cheeses, and caviar. The dinner menu includes many farmers' market inspirations, including a mushroom risotto made using the best mushrooms to be found at the market that day.
The architectural elements of the homes for sale in Mill Valley are intricate and appealing. Many include luxury amenities such as pools and water features, built-in custom closets, and high-end upscale kitchens. You'll find plenty of stunning architectural styles in Mill Valley, from Victorian to Craftsman.
Ross offers rustic charm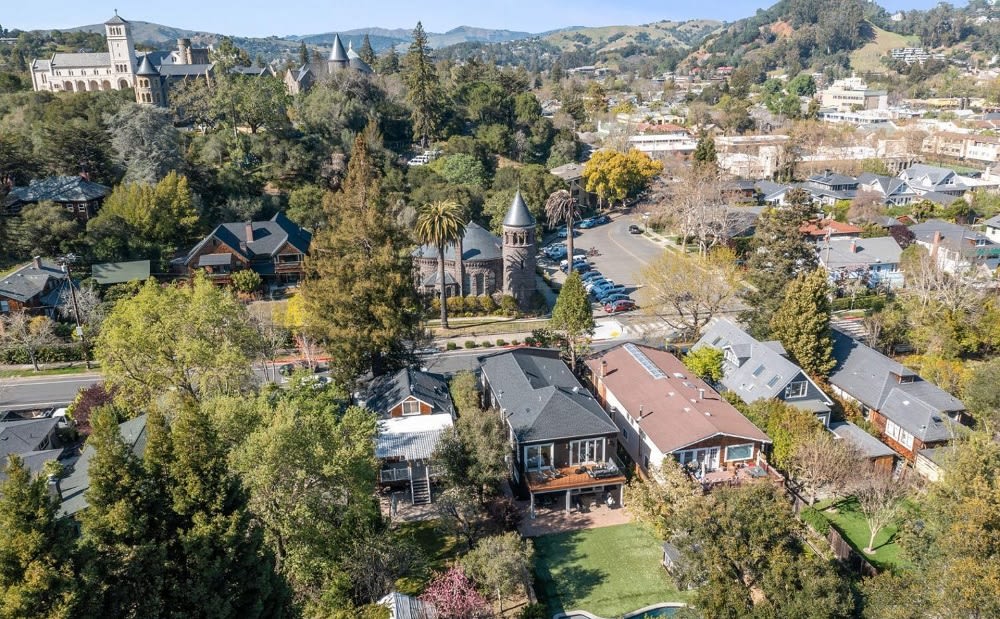 A smaller and quaint neighborhood with tree-lined streets and opulent gardens, Ross is a lovely place to call home. Regarded by
Niche
as one of the best places to live in the United States, this area is known for its family-friendly feel, wonderful schools, and fun things to do.
There's no shortage of natural beauty in this town. Ross features gorgeous gardens and lush groves of trees, making homes for sale in Ross enticing for nature lovers. Choose from high-end cabins mixed with ultra-modern amenities or upscale Victorians with stunning views. No matter what type of home you choose, you'll feel right at home in Ross.
Ross real estate is as exclusive as that in its neighboring communities, San Rafael and Mill Valley, in part because of the amazing amenities each community has to offer.
Ross and the surrounding area is home to many different urban and suburban parks, such as Imagination Park, an area located in nearby Richmond featuring playful outdoor statues of Yoda and Indiana Jones, paying tribute to George Lucas and his relationship with Marin County. Robson-Harrington Park is lush with gardens as well as picnic tables for relaxing, while the nearby San Anselmo Creek, a mysterious waterway with a canopy of trees that keeps the water shaded, is another beautiful way to commune with nature, as the salmon lure fishermen much less effortlessly than they themselves are lured.
The Marin County Art and Garden Center is also lush with plants and is both a serene and educational experience that will likely lead you to look for the best area garden center to duplicate some of the garden's look.
Homes for sale in Ross bring elements of the outdoors in, as do many of the sites that make the small community special.
See dolphins and whales during an Oceanic Society whale-watching tour, take in a show at the Barn Theatre, a local theater troupe tucked into the woods, or visit the secluded Phoenix Lake, a beautiful waterway with wooded shores and biking trails.
Do you want to experience the joy of calling San Rafael, Mill Valley, or Ross your new home? Reach out to trusted local realtor
Allison Salzer
for help finding the right home for you.