Marin is known for its extensive selection of home architecture. This Bay area community is teeming with a home variety that would fill any architecture lover with glee. Given the vast amount of home architecture throughout Marin, finding one suitable for you and your family is quite a mission. Below you will explore six architectural styles, each with its own appeal. At least one of these styles will undoubtedly strike a chord with you and guide you to the Marin home you've been longing for.
Craftsman Bungalow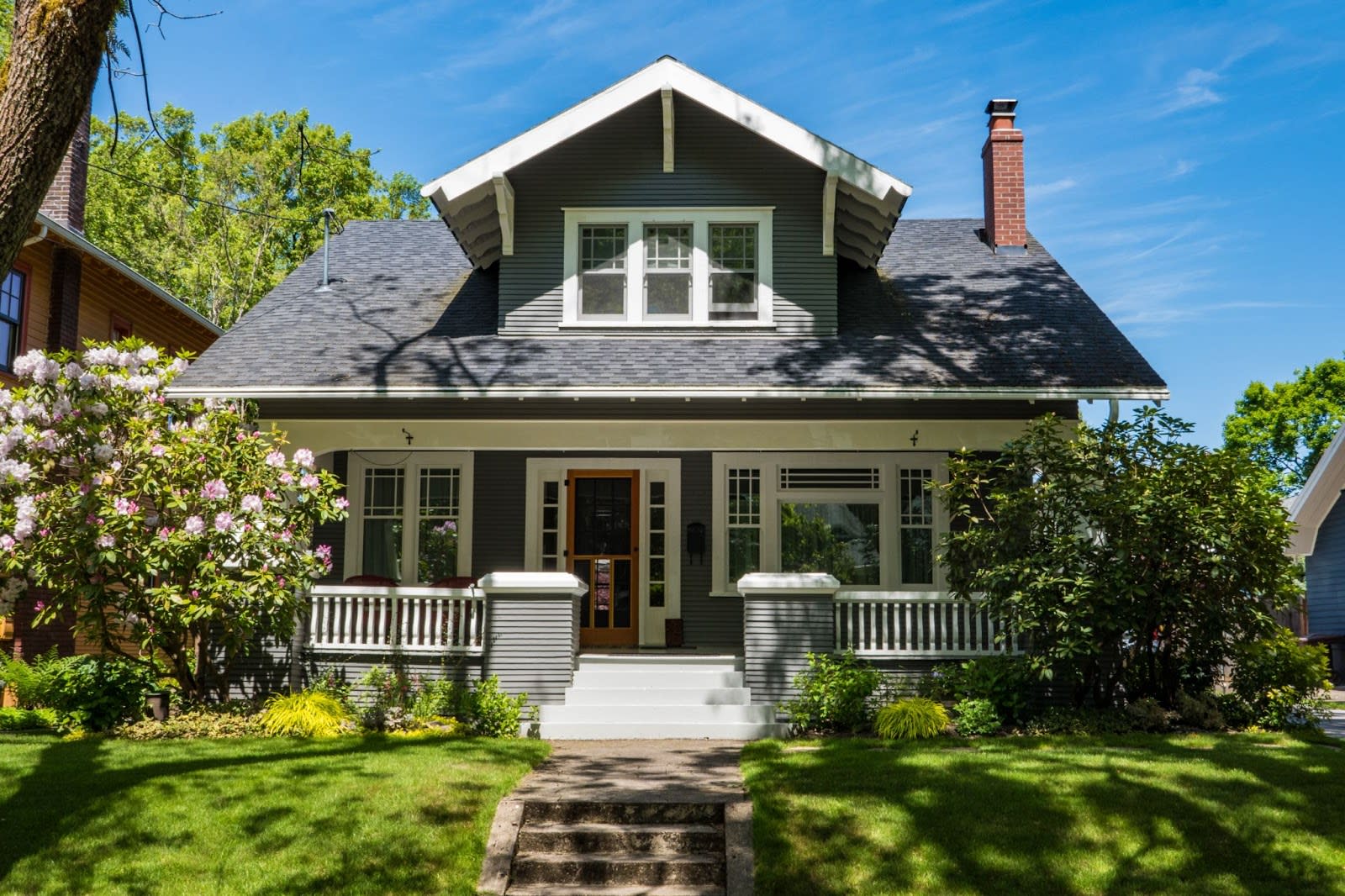 Though Craftsman and Bungalow are often used interchangeably, there is a fundamental distinction. The term "craftsman" refers to the Arts and Crafts movement, encompassing both architectural and interior design elements, whereas "bungalow" is strictly an architectural style. Bungalows became particularly popular in San Francisco and southern California by the 1890s.
Craftsman-style estates are known for their uniqueness, though they are characterized by certain stylistic elements. Exterior components tend to include low-pitched gabled or hipped roofs with wide, overhanging eaves. Exposed rafters usually support the eaves. Craftsmans always feature an expansive, covered front porch with pillars bordering the entryway. Windows are double-hanging and have separate panes of glass on the top and bottom. Homes usually boast single, prominent dormers.
Interior design elements often include outstanding fireplaces, window seats and nooks, built-in cabinetry, and custom-made features. Materials used tend to be natural, especially wood, stone, and brick. Made with refinement, care, and great attention to artistic qualities, craftsman bungalows remain a beloved architectural style in Marin County.
Cape Cod
Cape Cod-style homes were some of the first built in the United States. This style originated in New England during the 17th century and became increasingly popular during the early 20th century. Cape Cod homes are known for their charming cottage-like features and affordability, making them an excellent choice for young couples and first-time homeowners. This architectural style remains a prominent and beloved choice to this day.
Cape Cod estates are cozy, simplistic, and smaller in size, though they can be built larger. They are rectangular, symmetrical, and are usually one or two stories high. Entryways are centered and feature a paneled door, sometimes accented with columns, pilasters, or pediments. Traditional Cape Cod abodes always have two windows on either side of the front door. Roofs are steep, often have wood shingles, and feature small, narrow overhanging eaves. Windows are multi-pane and double-hung. Home exteriors are uncomplicated and subtly decorated, making Cape Cod homes appealing to a broad range of Americans, even to this day.
Mediterranean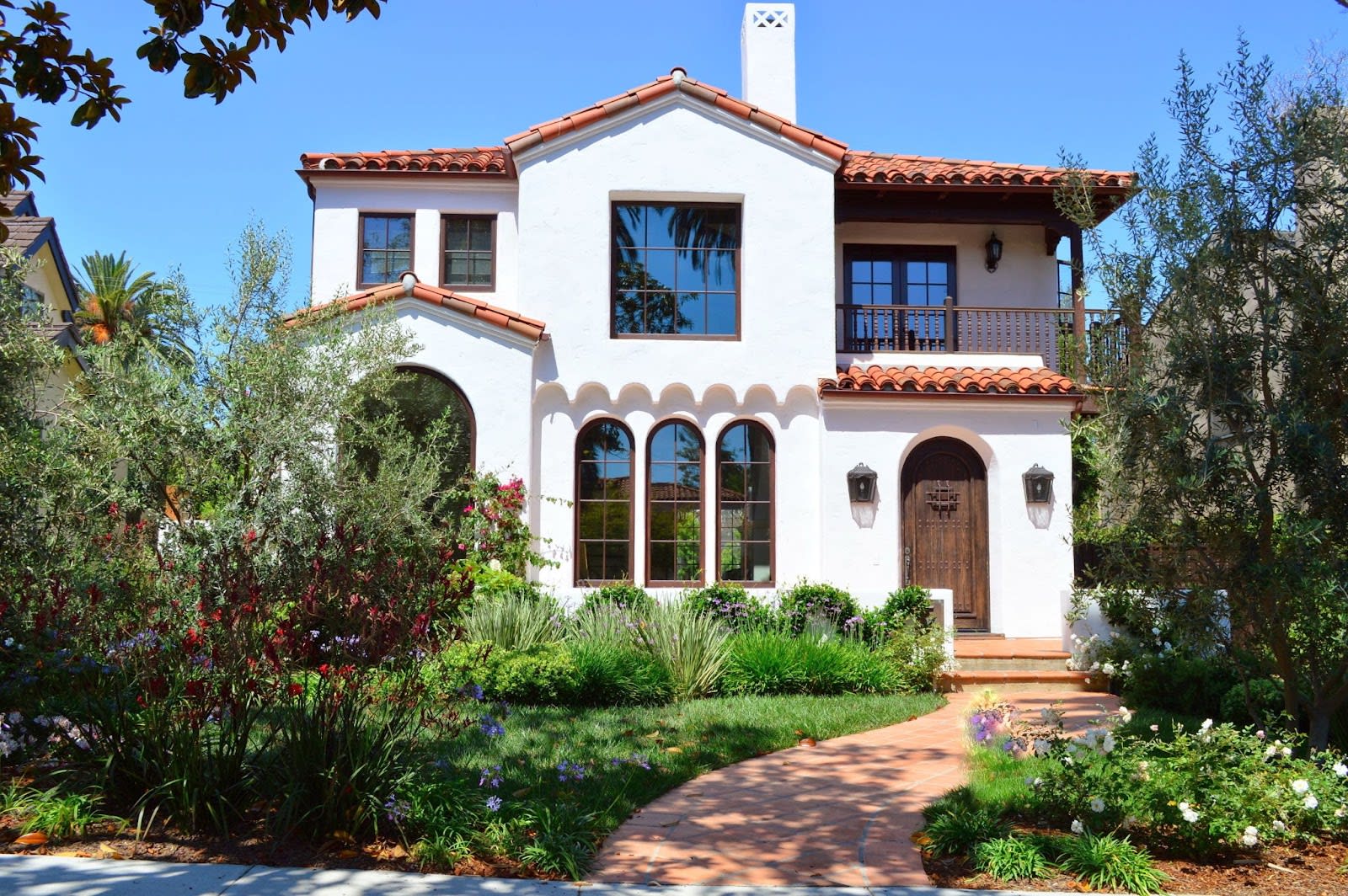 Drawing from international influences, the Mediterranean is a beautiful and multifaceted form of architecture. Mediterranean style is inspired by various countries, including Portugal, Spain, Italy, France, Greece, and Morocco. Due to being such a melting pot of international design elements, this style is also called Spanish Colonial, Neo-Mediterranean, Moroccan, and Mission Revival, among others. Even with its many forms, all Mediterranean homes have one feature in common - every home is meant to be a peaceful haven with nature at its focal point.
The mediterranean architecture comprises three varieties: Italian Renaissance, Modern Mediterranean, and Spanish Revival. Although every style has its distinct features and appeal, there are specific elements that all Mediterranean-style houses possess.
These homes are typically one to two stories and boast expansive, symmetrical exteriors. The front door is generally centered and flanked by soaring, wrought-iron gated windows. Roofs are laid with red clay tiles with a half-tube shape, allowing rainwater to drain easily. Additionally, these clay tiles trap cold air during warmer months, keeping the house cool.
Walls are often stucco-textured, both inside and out. Archways serve both a functional and aesthetic purpose and sometimes feature mosaic glass or vibrant handmade tiles. Thick walls help regulate the temperature in the home, retaining cool air on hot days and releasing warmth on cold nights.
Blending into the natural landscape is a focal point of Mediterranean homes. Nature's beauty is incorporated via terraces, atriums, and outdoor living spaces. Fitting right into California's setting, these beautiful estates balance ornamentation and functionality seamlessly.
Mid-Century Modern
A hip and contemporary style, mid-century modern homes were all the rage in the US between 1945 and 1969 but have made a serious comeback in recent years. What was once known as a collection of post-World War II homes, mid-century modern is known today as a distinct building and decorating style. The highly revered architect Frank Lloyd Wright and other well-known designers trained many mid-century modern architects. Brought to the US by European architects seeking asylum from Nazi Germany, this style represents Americans' dedication to family and lifestyle after the war.
Given the array of architectural elements of mid-century modern homes, it is crystal clear how this style provides American families with beautiful estates that bridge contemporary living with nature. Mid-century modern houses feature floor-to-ceiling windows, bringing the outside in and providing residents with a clear view of their lush, green backyards. Geometric shapes and clean lines characterize mid-century modern homes. Many estates are split-level and feature short staircases throughout. Some houses feature partial brick or glass walls, central fireplaces, and custom built-in cabinetry.
Ornamentation is kept to a minimum, and stylish, simple furniture in neutral tones matches the homes' uncomplicated exteriors. A focus on clean lines, subtle sophistication, family, and the great outdoors are the main design elements of mid-century modern architecture.
Modern Ranch
Inspired and shaped by Western ranches of the 1930s, modern ranch architecture is exclusive to America. These houses were popular well into the 1990s before they fizzled out. However, ranch-style architecture is once again being utilized, primarily as custom builds. This subcategory of modern architecture focuses on wide-open spaces and connecting indoor and outdoor living.
Though ranch-style properties have seen stylistic changes over time, they still retain distinct features. Some key characteristics of modern ranch homes include a single-story building with an asymmetrical L or U-shaped living area. Floor plans are open, simple, and boast expansive rooms. Windows are plentiful, and sliding glass doors give residents easy access to the outdoors. Modern ranch homes feature nature at their forefront, so private backyards and terraces are a necessity.
Modern ranch-style estates gained traction with the rise of the American suburban household and thus feature two-car garages ideal for growing families. Stunning, well-landscaped backyards, open floor plans, and a relaxed feel are crucial to modern ranch houses, making them a favorite among Marin County inhabitants.
Victorian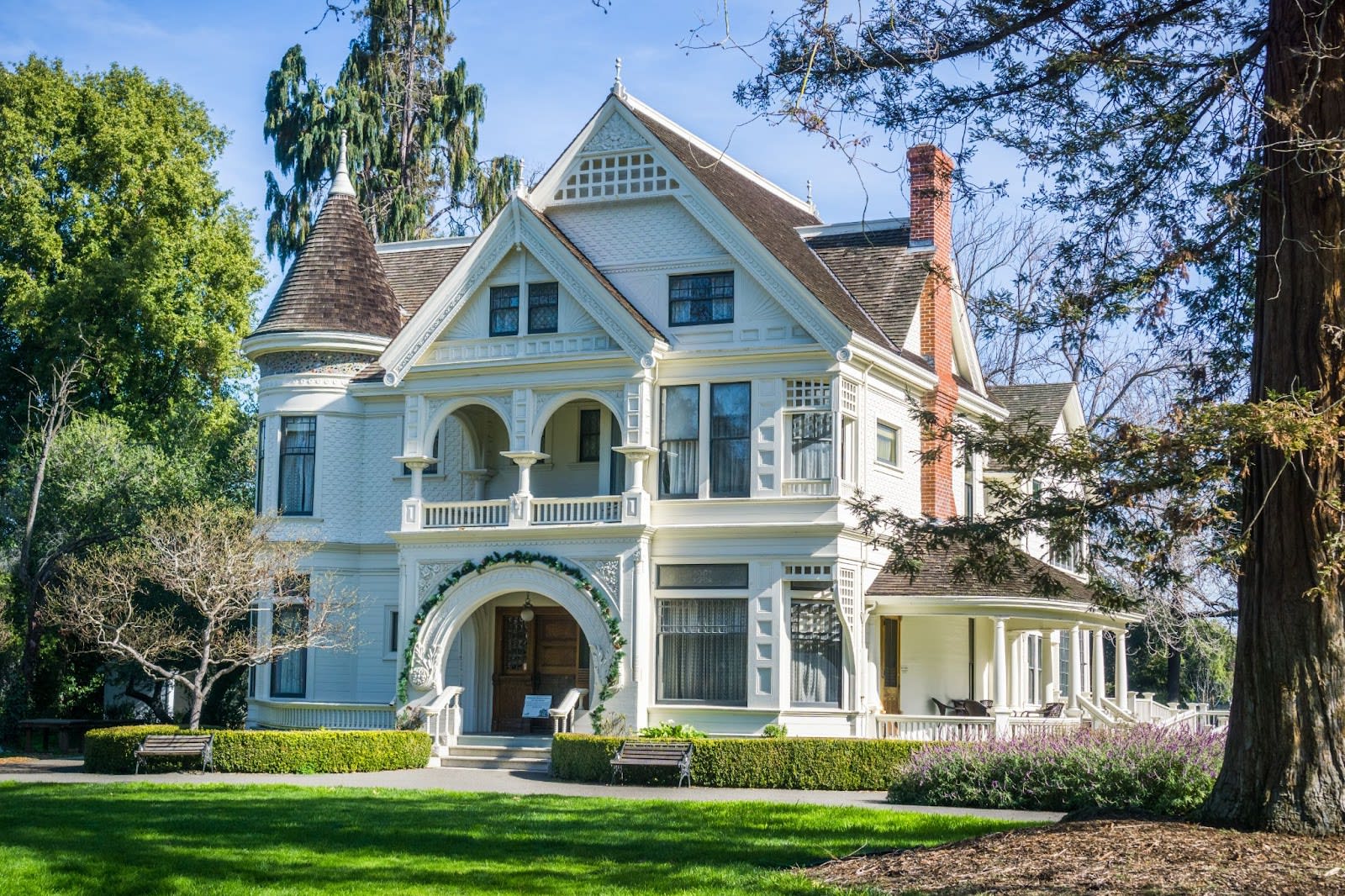 Ornamental and larger than life, Victorian architecture came about during Queen Victoria's reign and evolved from the decorative Gothic style. These architectural forms emerged between 1830 and 1910 and included Second Empire, Gothic Revival, Italianate, Queen Anne, Romanesque, Stick Style, and Shingle Style. Essentially, architects combined Gothic architecture with French, Tudor, Italian, and Egyptian elements to create the beloved Victorian style.
Considering Victorian architecture has many backgrounds, no two homes look alike. As the Industrial Revolution took shape, steam-powered sawmills enabled the creation of elaborate materials at record speed, leading to late Victorian homes' intricate details and ornamentation.
The elegant Victorian estates we've come to know and love possess specific key components. These homes tend to be grand in size, with usually two or three stories. The exterior is typically made of stone or wood. Homes tend to be asymmetrical in shape and complex in design and decor. Victorians are designed with decorative wood or metal trim, commonly known as "gingerbread." Siding is embellished with scalloped shingles, half-timbering, or patterned masonry. Roofs are elegant and often steep with multiple facets and flat-topped Mansards. The front porch is inviting, expansive, and wraps around the home exterior.
More extravagant Victorians possess an exquisite round or octagonal tower with a steep, pointed roof. Going right along with the eye-catching theme, Victorian homes are typically painted in loud, vibrant colors to attract attention. The interior is as detailed as the exterior, with soaring ceilings, detailed trim, closed-off rooms, and decorative elements placed throughout. Lavish and dazzling, Victorians are a coveted architectural style in Marin County.
Whether you desire an ornate Victorian or a laid-back modern ranch-style abode, moving to Marin doesn't need to be a complicated process. Contact real estate agent Allison Salzer with all of your Marin property inquiries. Allison's passion for architecture and relentless tenacity will aid in your search for San Rafael homes for sale and Mill Valley real estate.