When preparing to put your home on the market, you'll want to make sure to have a good understanding of exactly what the process entails. While at times the experience can be stressful, there are plenty of ways to optimize the sale of your home to make sure you are getting the best possible return on your investment. Read on to learn more about some of the most important things to consider if you're hoping to sell your house for the highest possible price!


1. Get an understanding of the local market
Before putting your house up for sale, it's a good idea to understand what the current climate is like in your local real estate market. Are lots of 'For Sale' signs popping up in your neighborhood, or has it been years since anyone new has moved to the area? Browse a real estate website like Zillow or Redfin to get a sense for how many properties are currently on the market, or speak to a trusted and local real estate agent who will be able to paint you a clear picture of the current market in your area.

An agent will also be able to give you an idea of whether your area is currently a buyers' or seller's market. Like the bulk of the country, Marin County is experiencing a seller's market. If these terms are new to you, never fear! Essentially, a buyer's market occurs when there are lots of available homes for sale, but a shortage of interested buyers. Real estate prices are lower, and properties tend to stay on the market longer. In a seller's market, there are tons of interested buyers, but not as many homes for sale. Prices will be higher because buyers are willing to pay more, and properties will move quickly, so you'll see lots of quick sales.

Any real estate agent will tell you that the best time to sell your home is somewhere during May, June, July, and August, while the market typically slows down through November, December, January, and February. There are exceptions to every rule, and Marin County has one of those anomalies. People tend to vacation at the end July through August giving us fewer buyers in the summer months. The impacts of the COVID-19 pandemic also changed dynamics, so stay up on the local real estate market as much as possible. Pay attention to how many days homes like yours are staying on the market, which will give you a decent idea of how your own home may fare.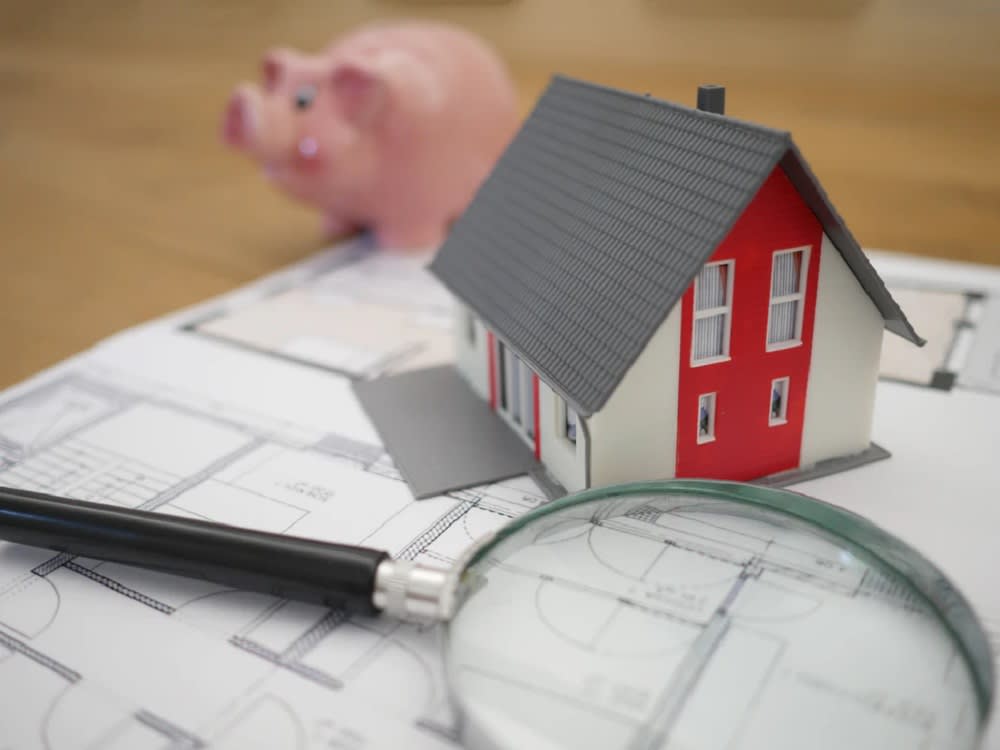 2. Attempt to sell at the right time
While there's never really one specific time to sell your home, most people agree that putting your house on the market during the spring is the best idea. This is due not only to the favorable weather conditions, but also the fact that people are home, making a move more feasible for families. Seasonal trends certainly vary based on where you live, so if you're looking to sell your San Rafael home, take a look at the local market to see how saturated it's become.

From a financial perspective, it's a good idea to sell your home during a time when you have enough equity to pay off your current mortgage, as well as the costs of both selling and moving, which can add up quickly. Making sure you're in a good financial position can save you a lot of stress in the long run. Consider what other financial situations will be happening in your life as you prepare to sell; if you're making a big career move, having a new baby, or caring for a family member, it may be better to wait a bit until you're in a better place money-wise.
3. Make any minor improvements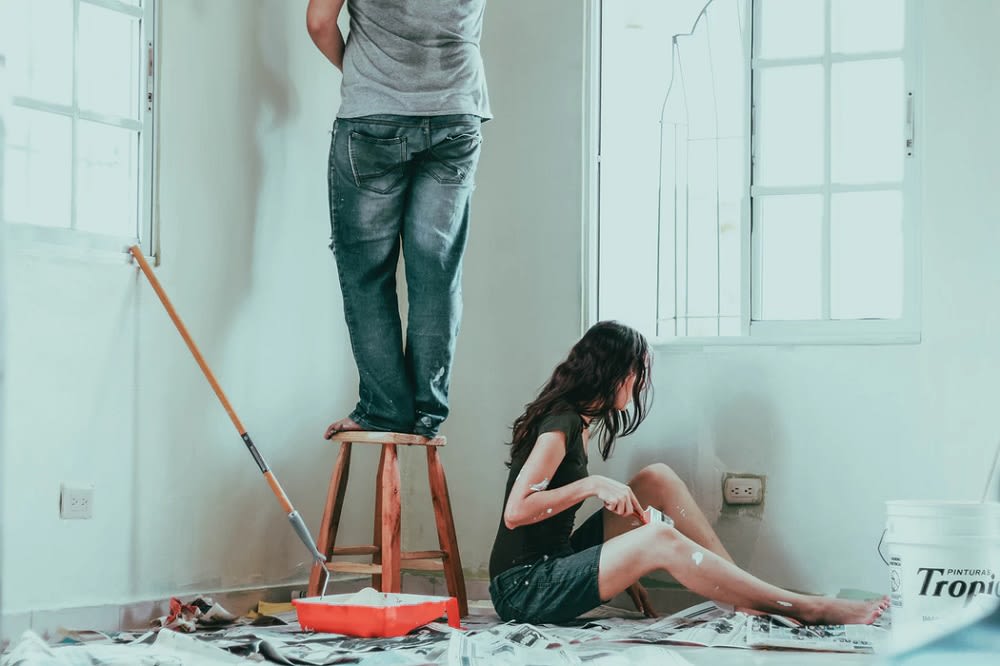 An easy way to increase your home's return on investment is by making any cosmetic touch-ups or practical improvements to the property. This doesn't mean that you need to spend lots of money or time to remodel the entire kitchen or bathroom, but it is a good idea to take a good long look at the house and see what can be improved.

Maybe the paint could use some freshening up, particularly if you're trying to get a more neutral and bright look; bedrooms painted in shades of off-white, gray, or tan always look appealing. You might also consider swapping out fixtures and handles in the bathroom or kitchen, hiring a landscaping service to get your backyard looking fabulous, or even finishing the basement to add more liveable square footage to the home. Make sure to budget your renovations and improvements, so you don't spend too much!

In addition to any cosmetic changes that will make your home look great, you should also make any repairs that might deter buyers from making an offer. This means fixing leaky faucets, changing burnt out lightbulbs, performing kitchen appliance repairs, and making sure all of your home's fabulous amenities are in tip-top shape. If your budget allows for it, consider bringing in professionals to perform the maintenance for you to make sure no stone is left unturned. Marin real estate expert, Allison Salzer, has a number of trusted professionals so feel free to reach out, and explore Compass Concierge for ways to limit your upfront cost for the revisions.
4. Remember that the highest offer isn't always the best offer
When a buyer dangles a significant offer in front of you, it's tempting to want to say yes right away. However, things might not be as simple as they seem, and just because an offer is higher than you could've dreamed, that doesn't mean it will be the best one. Before jumping at the chance to accept a high offer, take a look at the terms that come with it. Your real estate agent will be able to help you here, explaining all the buzzwords in a way that's easy to understand.

An offer might include a contingency, also known as a set of terms that make it possible for either the seller or buyer to cancel their agreement if the specific terms aren't met. If the offer comes with a financial contingency, this means that the buyer is allowed to cancel their offer if they can't qualify for a mortgage. If you accept this type of contingency, be advised that you might have to relist your home if the buyer falls through, causing you to go through the process all over again.

The offer could also come with a home sale contingency, which helps the buyer by ensuring they have sold their existing home and pocketed the profits before purchasing yours. This is great for the buyer's peace of mind, but as a seller, it can be a little nerve wracking; there's always a chance that the timing won't quite align, as it relies on the buyer selling their own home in a way that fits your timeline.

Another common situation that might pop up is the inspection contingency. This provides an easy way for the buyer to negotiate in case there are any repairs they need performed on the house. Depending on what the home inspector finds, this contingency allows the buyer some extra time before closing, and it even allows them to rescind their offer if something undesirable is found during the inspection. This is actually a very common reason that pending sales fall apart.

If this all sounds a little bit daunting, rest assured that contingencies are not always offered. If there's lots of competition for your house, buyers might make themselves more desirable by not asking for a contingency. In a slower market, though, contingencies might start to pop up. Be advised that a high offer might not be the one you want to accept if it comes with some contingencies attached that could make life more difficult. Your real estate agent will help you discuss any and all of the offers you receive, making sure you find one that yields the best return on investment.


If you're getting ready to put your beautiful home up for sale, contact San Rafael real estate agent Allison Salzer today! With years of real estate experience and knowledge, Allison will be happy to help you sell your San Rafael luxury home, or even browse the current listings of new homes in San Rafael and surrounding areas in Marin County.