With most of us spending much more time at home over the last two years, especially working but playing a bit as well, the COVID-19 pandemic has had a significant influence on all areas of our lives, including the floor plans of our homes.

For new home designers, form and function are front and center. We still want our San Rafael real estate to be beautiful and architecturally interesting, but we also want amenities that make both living and working at home much more fun.

Trending floor plans right now feature resort-inspired design elements along with features that will make your home that much more inviting, such as an outdoor kitchen near the pool or an indoor game room with fridges freshly stocked.

According to experts, here's what to expect to see included in Marin County's trendiest trending floor plans:
1. Modern farmhouse design is always on trend
Marin County is an ideal backdrop for modern farmhouse construction for new homes in San Rafael, new homes in Mill Valley, and other of the county's high-end locations.
That means homes will continue to feature expansive windows to take advantage of the region's sumptuous views, open floor plans, and natural materials, complementing clean lines and bold architectural detailing.
A natural color palette, especially calming shades of green and blue that evoke the spirit of the outdoors (the
Behr 2022 color of the year
is a soothing gray-green shade inspired by sea glass), is also on-trend and perfect for the modern farmhouse style.
Designers suggest the design choices are a way to bring added serenity and calm to the space.
Beams on vaulted ceilings bring extra warmth and more natural elements to the space.
2. Offices are a must to work from home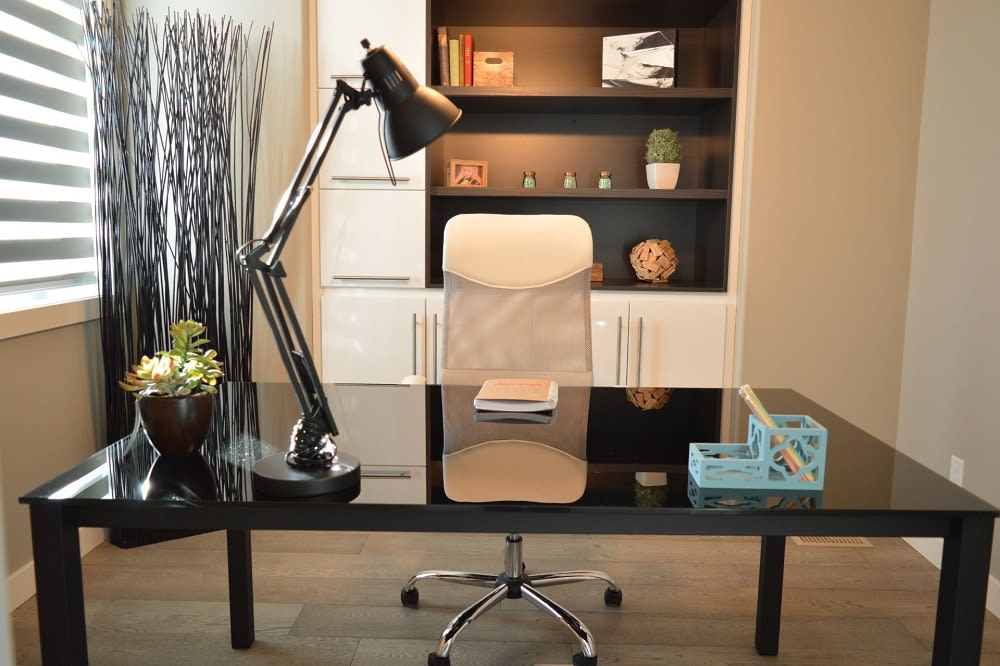 According to interior designer Suzanne Childress, who spoke to the
Marin Independent Journal
, more time at home during the COVID-19 pandemic has led to a shift in how we use our homes.

More sectioned floor plans, she said, are popular as people seek more functional spaces such as offices.

Spaces that make working from home easier and more convenient are also highly sought after. Either adding a room, creating a she-cave outdoors, or converting a guest room into an office works for existing homes, but new floor plans have extra rooms set away from the noisiest parts of the homes to be used as offices.

New plans also often have built-ins like bookshelves and file cabinets for more effective space— a fully-stocked fridge would not hurt here, either!
3. Bigger, better outdoor living space
Many Marin County homes are taking advantage of great temperatures and stellar views with spaces that function as both indoor and outdoor living.

Trending floor plans feature multiple outdoor living areas — seating by the pool, an outdoor dinette, a fireplace, and comfy lounge chairs — to merge both indoor and outdoor living into one space.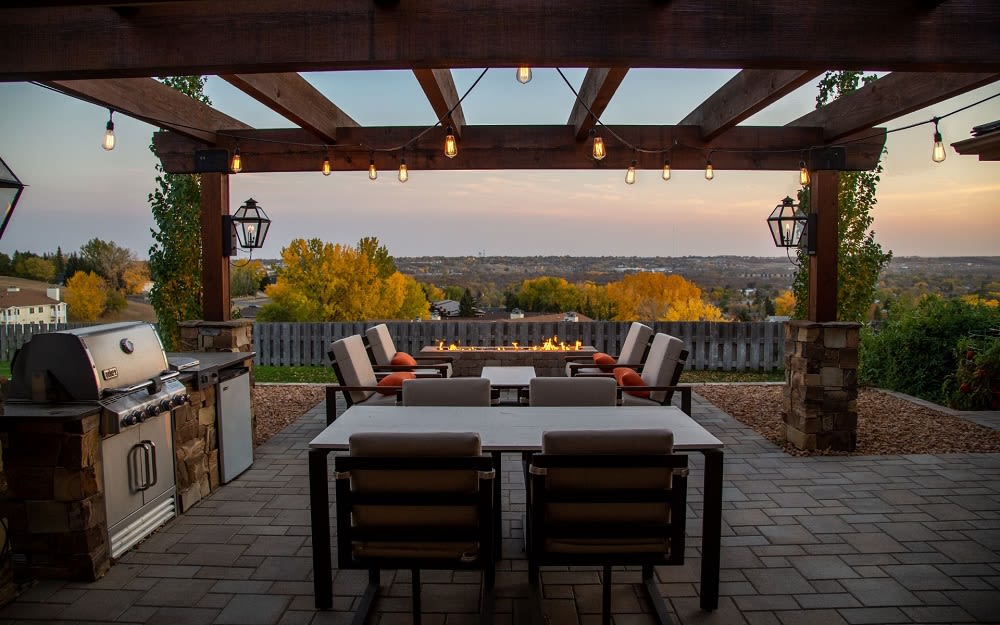 Covered lanais
with outdoor kitchens or bars are seeing a surge in popularity, allowing for outdoor entertaining rain or shine. Fireplaces, brick pizza ovens, and other versatile amenities are also popular in 2022.
Always a welcome feature, pools are even more popular post-pandemic, but the more convenient, the better. Pools that are easily accessible from both the master and guest suites are also a growing trend in luxury real estate.
In anticipation of potential business closures, people are looking for design plans that feel like Cancun since they don't know if they will have a chance to catch ocean breezes again in the near future.
An at-home spa also adds to the resort spirit, with a sauna and hot tub always popular. A space dedicated to feeling beautiful—baths equipped to handle mud or clay, a nail salon, green room-style makeup lights—is ideal right now in new homes in Mill Valley.
4. Entertaining and dining at home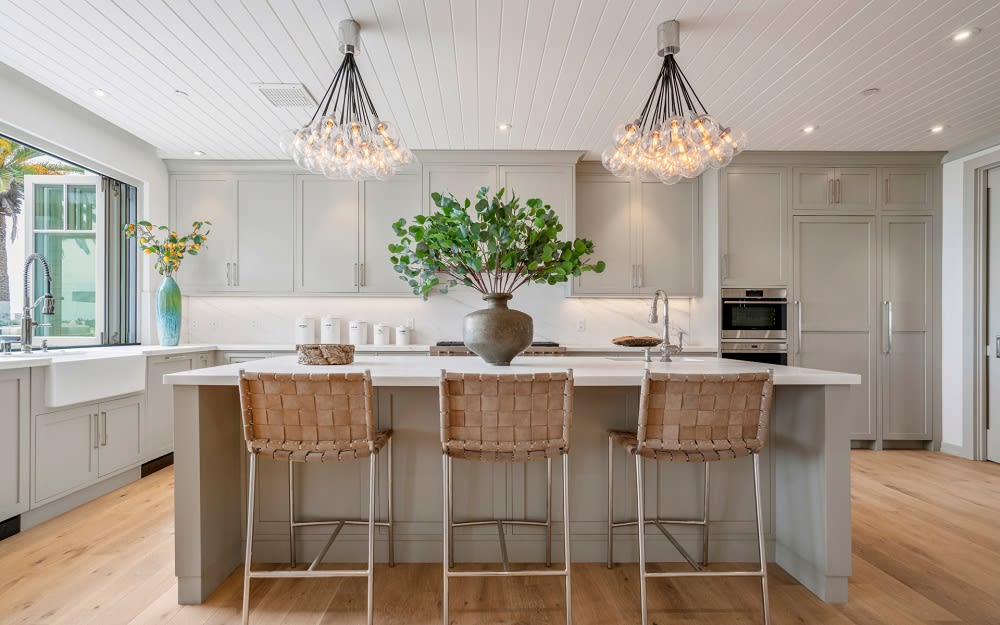 With more people staying home, a functional kitchen for cooking more family meals as well as entertaining with friends is more important than ever.

Large, functional kitchens with center islands with outlets and a sink to speed food prep is another Marin County trend in 2022.

Additionally, outdoor kitchens are also popular among 2022's trendiest Marin County floor plans. More San Rafael real estate will be designed with home entertainment in mind.
5. All about those pets
New homes in Mill County and Marin County are likely to take advantage of people's growing love of pets.

Think built-in naps areas, a nook just for Fido in the space beneath steps leading upstairs, areas for feeding stations, and other comforts for arguably our most-loved creatures, great or small.

Kitchens will also likely have tilt-out cabinets to store large bags of dog food out of sight, alongside an extra cabinet for other food and treats.

And toys? Of course, the most luxurious of homes will have special areas for their most luxurious pets to keep their toys.
6. Spa-style bathrooms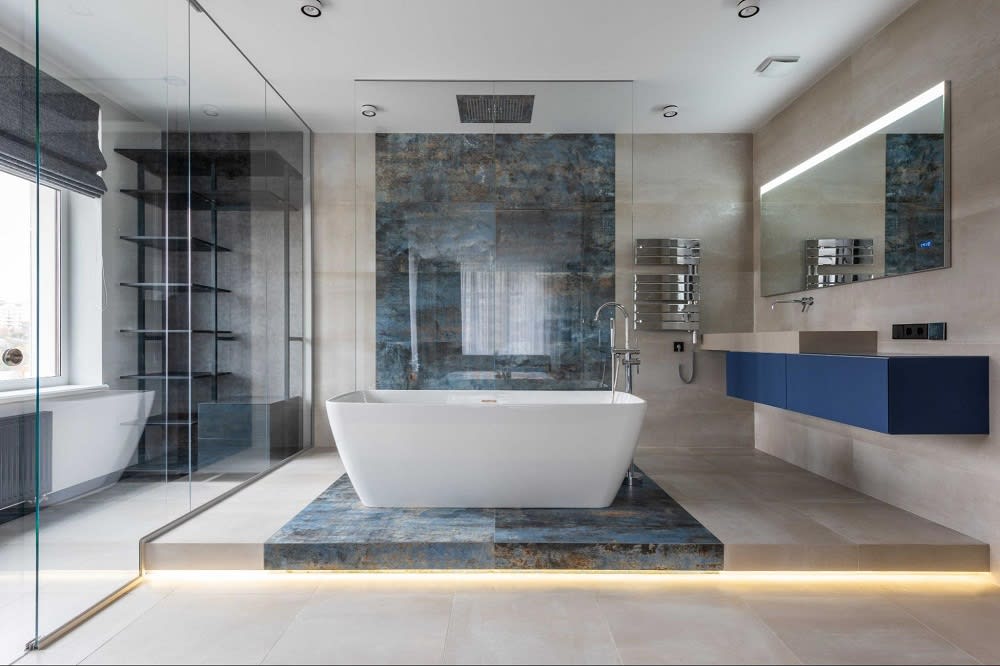 Showers are growing larger, as are our master baths to make room for the shower, a whirlpool tub, dual sinks, and storage for toiletries and towel sets.

Glass showers are becoming more popular, and so are rain showerheads and many shower massagers to create that spa experience.

Soft green and ivory shades are the most soothing and spa-like, and bamboo would be a lovely textural element on the walls.
7. More homes with gyms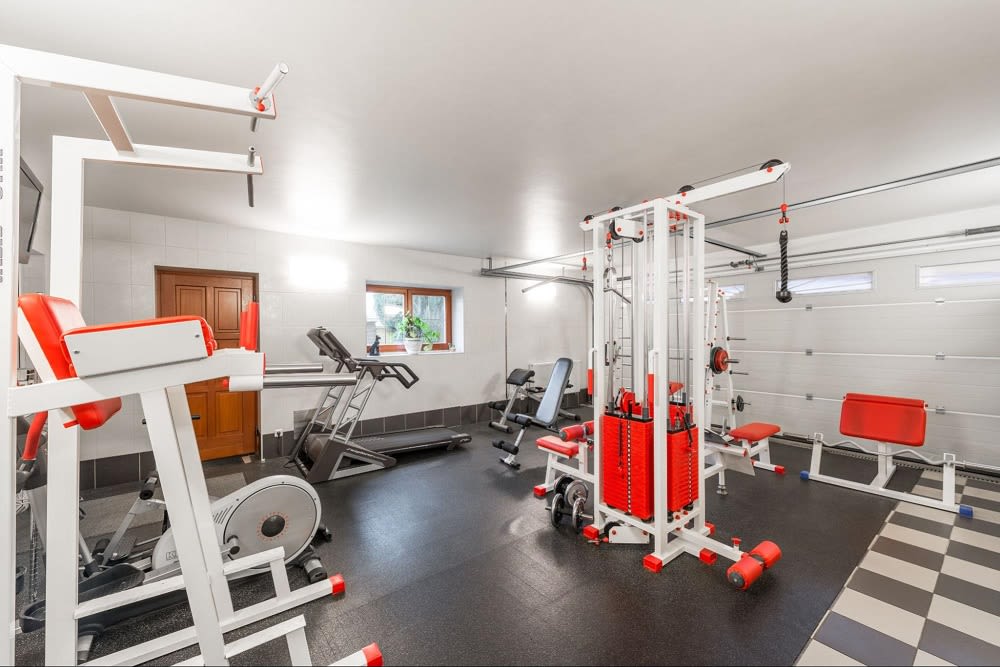 With the gym feeling just a bit toxic for some, at-home gyms are taking it to a whole new level.

Special flooring to help prevent injuries in case of falls, a full set of weights along with a bench, all the latest high-end gym equipment, and mirrors to chart your progress.

A shower/bathroom would be a high-end — and wonderful — addition.

A fully-stocked fridge of water would be excellent in this popular space.
8. Comfort, comfort, comfort
In the same way location, location, location is important in new homes in Mill Valley, so is comfort. Carpets and rugs will be plush, stone floors will be cool, and hardwood will be polished and smooth. Beneath the kitchen and bath, heated coils are an excellent touch because even some days can be chilly in Marin County.
Looking for San Rafael real estate
Have you decided you want a new home with one (or all) of these floor plans? Reach out to Mill Valley and San Rafael real estate expert
Allison Salzer
for expert advice and to see what's on the market.